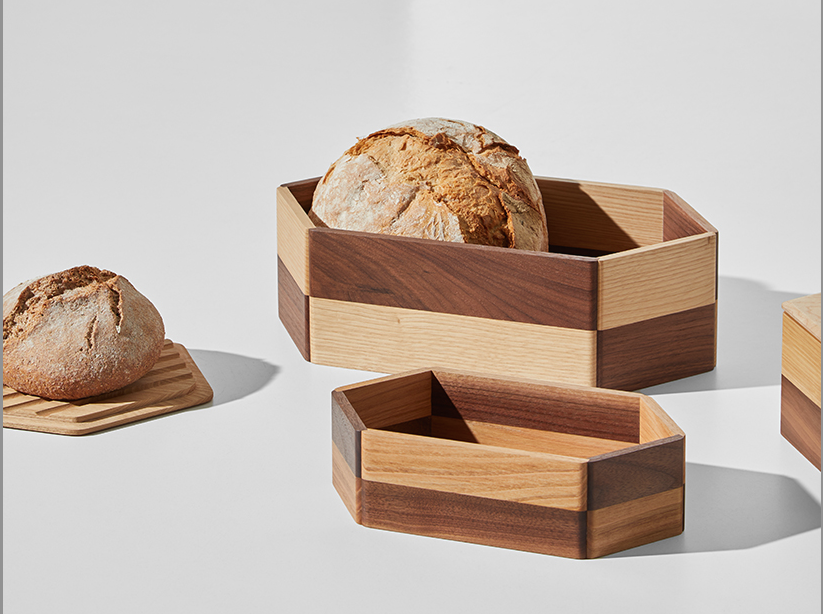 Romero & Vallejo builds an alternate reality for the Art Direction of new collections at MadLab.
Under the title "An imagined reality", RomeroVallejo has created more than thirty images that transport us to a fresh, surreal and imaginary world.
The new collections, under the creative direction of Antonio Serrano, have been shown in the exhibition entitled "An Imagined Reality", posing a challenge for MadLab to reinvent connections, encounters and assemblies of the different parts that shape an object; using materials and techniques, including the reclaimed practice of intarsia, and others navigating between abstraction, simplicity and complexity, with the use of metals to preserve the paradigm of several collections, thus building an assembly that offers an alternate reality.
Romero & Vallejo was commissioned by MadLab to join the project and create an imagined reality, conceptualising and constructing unimaginable sets that toy with shapes, neutral colour palettes and warm materials, experimenting with textures and the quality of the objects at MadLab.
We set out to replicate the intrinsic colours of MadLab to produce new, clean images that highlight the object without overshadowing it, images that above all play with and accentuate the brand values of the design company.
The images show clear nods to classic architecture, playing with perspectives, shadows, reflections and transparencies.
The pieces photographed are Bottle Oven, Candelitas, Utopía by Antonio Serrano, Impluvium by Alberto Marcos, Animalmood by Borja García, Hipped and Spiral by Sohei Arao, Joy by Mario Ruiz and Babel and Doghe by Eli Gutiérrez.
Photographer: Ángel Segura.
Romero & Vallejo crea una realidad diferente para la Dirección de Arte de las nuevas colecciones de Mad Lab.
Bajo el título ¨Una realidad imaginada¨ Romero Vallejo ha creado más de una treintena de imágenes que nos transportan a un mundo nuevo, irreal e imaginado
Las nuevas colecciones, bajo la Dirección Creativa de Antonio Serrano, se han recogido dentro de la exposición ¨Una realidad Imaginada¨ y han supuesto para Mad Lab el reto de reinventar uniones, encuentros y ensambles de las diferentes partes que conforman un objeto; usando materiales y técnicas, algunas recuperadas como la taracea y otras transitando entre la abstracción, lo sencillo y lo complejo, usando metales para resolver el paradigma de algunas colecciones, resultando todo ello un conjunto que ofrece una realidad diferente.
Romero & Vallejo se ha sumado al proyecto, creando para Mad Lab una realidad imaginada, ideando y construyendo escenografías imposibles, que juegan con geometrías y con una paleta de colores neutros y materiales cálidos, jugando con las texturas y la calidad de los objetos de Mad Lab.
Hemos tratado de reproducir la paleta de color presente en el ADN de Mad Lab, para dar como resultado unas imágenes nuevas, limpias, que pongan el valor el objeto, sin competir con él y sobre todo que jueguen con los valores de marca de la editora, y que los resalten.
Las imágenes tienen claras referencias a la arquitectura clásica, jugando con perspectivas, sombras, reflejos y transparencias.
Las piezas fotografiadas son Bottle Oven, Candelitas, Utopía de Antonio Serrano; Impluvium de Alberto Marcos, Animalmood de Borja García, Hipped y Spiral de Sohei Arao, Joy de Mario Ruiz y Babel y Doghe de Eli Gutiérrez.
Fotógrafo: Ángel Segura.